Advanced HPDE @ Lime Rock Park (Unmuffled )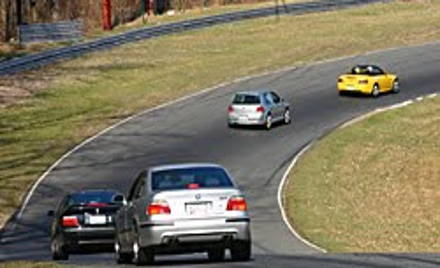 BMW CCA - Club Racing
Friday, Sep 24 — Saturday, Sep 25, 2021
Lime Rock Park
,
Lakeville

,

CT
Registration closed September 21, 2021 11:59 PM at 2021-09-21T20:59:00-0700 Registration ends September 21, 2021 11:59 PM at 2021-09-21T20:59:00-0700 Registration opens May 1, 2021 12:00 AM at 2021-04-30T21:00:00-0700 Registration runs from May 1, 2021 12:00 AM to September 21, 2021 11:59 PM
***This page is ONLY to register for the HPDE portion of the FCP Euro Fall Racing Classic at Lime Rock Park; if you are looking to register for the Club Racing portion of this event, please use this page: https://bmwccaclubracing.motorsportreg.com/events/fcp-euro-fall-racing-classic-at-lime-rock-park-bmw-cca-club-420261***
Welcome to the HPDE registration page for the 1st annual FCP Euro Fall Racing Classic at Lime Rock Park, held from Friday, September 24th through Saturday, September 25th, in the crisp fall air of the New England Countryside. This event represents BMW CCA Club Racing's return to Lime Rock Park, one of the most significant and historic road racing circuits in North America, after a 14-year absence. As part of that return, we are hosting an Advanced HPDE that will be managed by our good friends at the Patroon Chapter of the BMW CCA.
This event is open to Advanced, Solo level students and instructors only. Instructors will not have students assigned to them. Attendee registration will be closely reviewed, and references requested and checked where necessary.
While this event is unmuffled because of local regulations, the first two sessions on Friday, taking place from 9 am until 10 am, must still run under the 88db limit. After 10 am on Friday, the remainder of the event will be unmuffled.
*IMPORTANT* Non-BMW CCA members must first purchase a BMW CCA membership ($58 membership). You will not be able to register without a membership. Link - https://cdn.bmwcca.org/static/join/index.html
Snell M or SA, 2010, 2015, or 2020 helmets are required.
Entry Fees:
Friday, September 24th, and Saturday, September 25th

Before July 31st: $625
Regular: $699
Single Day Registration (Friday OR Saturday)
Additional Attendee for Friday Night Social: $15/each

Each registration includes food and beverage for the driver during our Friday night social. Please select this option at check out if you require additional food and beverage tickets for friends, family, or crew members.
Credit Cards will be charged on 08/15/2021. After this date, your card will be charged immediately.
For questions related to this specific event, including registration questions, please contact Mike Allen by using the "Send a message" button in the upper right portion of this page.
For track specific information, please contact Lime Rock Park at 860-435-5000
CANCELLATION POLICY: Cancellations from 8/22/21 to 9/8/21 will be assessed a 50% cancellation fee. NO REFUND for cancellations 15 days or less before the event. All cancellations after payment is processed will be assessed a $50 service fee.
Bimmers in the Park - After the conclusion of club racing/HPDE activities, please join us on Sunday, September 26th, 2021, for the first annual Bimmers in the Park, a BMW-specific car show that celebrates BMW Motorsports and BMW road vehicles (both cars and motorcycles). Details about this event to follow.