BimmerWorld BMW CCA Race School 2022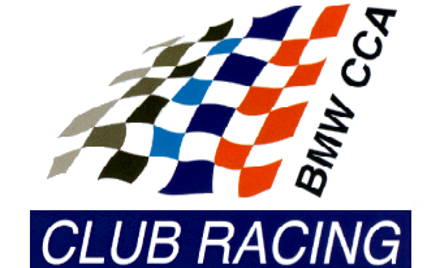 BMW CCA - Club Racing - Delaware Valley Chapter
Saturday, Aug 13 — Sunday, Aug 14, 2022
NJMP Lightning
,
Millville

,

NJ
Registration closed August 8, 2022 6:00 PM at 2022-08-08T15:00:00-0700 Registration ends August 8, 2022 6:00 PM at 2022-08-08T15:00:00-0700 Registration opens May 24, 2022 4:00 AM at 2022-05-24T01:00:00-0700 Registration runs from May 24, 2022 4:00 AM to August 8, 2022 6:00 PM
If you're considering advancing to the ranks of BMW CCA Club Racing, or interested in accelerating your driving experience, the BimmerWorld BMW CCA Club Race School at NJMP Lightning is the event is for you. The school is open to BMW CCA HPDE advanced students and instructors, as well as participants with equivalent driving experience from other recognized car clubs and organizations.
The BimmerWorld BMW CCA Club Race School is hosted by the Delaware Valley Chapter at NJMP Lightning on August 13-14, 2022. This is 2 days on the 1.9 mile Lighting circuit which features 10 turns including the distinctive "light bulb" .
Successful completion of the school will allow you to apply for a provisional (rookie) BMW CCA Club Race license and may qualify you for a NASA, SCCA, AER, Porsche, CASC-OR (Canada), or other race licenses.
The BimmerWorld BMW CCA Club Race School consists of eight classroom sessions and eight track sessions. The classroom curriculum covers the fundamentals of closed circuit, door-to-door performance driving, competitive passing techniques, driver/race car preparation, and knowledge of BMW CCA Club racing rules. On the track, you'll experience various passing exercises, driving three-wide at speed, green-flag practice starts, and a full simulated race exercise; all under the watchful eye of the BimmerWorld and BMW CCA Club Racing On-track Instructors. The learning is accelerated, the driving is fast, and the experience is unforgettable!
Any car suitable for use in a BMW CCA HPDE event can be used. Participants do not need a race prepared car, and all manufactures/models of cars are welcome. It is recommended that you utilize all the safety equipment that you and your car have at all times. Helmet requirements - The state of New Jersey requires a full-face helment with shield installed (you do not have to use the face shield in a closed-top car). Open-face helmets are not permitted for this event. SNELL 2015 or NEWER HELMETS REQUIRED.
Cost for the two day school: $750
Cancellations will be accepted until two weeks prior to the start date of an event. Any cancellation received on or prior to the respective cancellation date will be charged a 10% fee to cover processing costs. Any cancellation request following the cancellation date is subject to forfeiture of the entire entry fee if the Registrar is unable to fill your slot.
Maybe you have some friends or family who are not ready for a club race school, but would love some HPDE track time on Lightning. Have them signup with DelVal Chapter's HPDE for this event and enjoy being at the track together. For more information on the DelVal HPDE event:
https://www.motorsportreg.com/events/delval-bmw-cca-lightning-de-sponsored-by-ottos-njmp-delaware-valley-929284