BimmerWorld BMW CCA Race School w/AER at Pitt Race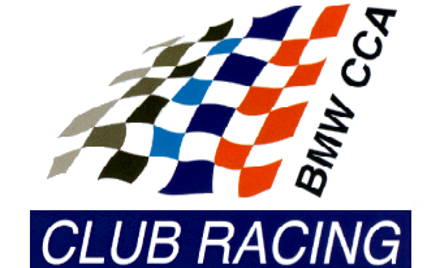 BMW CCA - Club Racing
Thursday, Apr 8 — Friday, Apr 9, 2021
Pittsburgh International Race Compl
,
Wampum

,

PA
Registration closed April 5, 2021 11:59 PM at 2021-04-05T20:59:00-0700 Registration ends April 5, 2021 11:59 PM at 2021-04-05T20:59:00-0700 Registration opens March 1, 2021 12:01 AM at 2021-02-28T21:01:00-0800 Registration runs from March 1, 2021 12:01 AM to April 5, 2021 11:59 PM
If you're considering advancing to the ranks of BMW CCA Club Racing, or interested in accelerating your driving experience, the BimmerWorld BMW CCA Club Racing School with AER at Pitt Race is the event is for you. The school is open to advanced BMW CCA HPDE students and instructors, as well as participants with equivalent driving experience from other recognized car clubs and organizations.
The BimmerWorld BMW CCA Club Racing School is hosted by American Endurance Racing, (AER) at Pittsburgh International Race Complex. (Pitt Race), April 8-9, 2021.  This is 2 days on the 19 turn long version of the renown Pitt Race circuit, overlapping with the AER test/qualifying day on Friday the 9th. Graduation from the BimmerWorld BMW CCA Club Racing School will prepare a driver to join a team to participate in the AER endurance races that weekend (April 9-11).
Successful completion of the school will allow you to apply for a provisional (rookie) BMW CCA Club Race license and may quality you for a NASA, SCCA, AER, Porsche, CASC-OR (Canada), or other race licenses.  And for successful graduates of this school only, BMW CCA Club Racing is offering a future credit of $150 towards registration at any BMW CCA race in 2021!
The BimmerWorld BMW CCA Club Racing School consists of eight classroom sessions and eight track sessions. The classroom curriculum covers the fundamentals of closed circuit, door-to-door performance driving, competitive passing techniques, driver/race car preparation, and knowledge of BMW CCA Club racing rules.  On the track, you'll experience various passing exercises, driving three-wide at speed, green-flag practice starts, and a full simulated race exercise; all under the watchful eye of the BimmerWorld and BMW CCA Club Racing On-track Coaches. The learning is accelerated, the driving is fast, and the experience is unforgettable!
Any car suitable for use in a BMW CCA HPDE event can be used. Participants do not need a race prepared car, and all manufactures/models of cars are welcome. It is recommended that you utilize all the safety equipment that you and your car have at all times. Note that helmets Snell SA2010 are acceptable through 2021. You will be responsible to self-tech.  It is not recommended to utilize the same car for the BimmerWorld BMW CCA Club Race School that will be used for the AER races, though it is not impossible. The last session of the school will culminate early Friday afternoon, so drivers who intend to race in the AER races will be able to drive their required laps towards the end of the AER qualifying session, but will be completely committed to the school up until that point.
Initial registration will close on March 22nd, 2021, at which point at least 12 students must be registered in order to proceed with holding the event.  If so, registration will be extended for additional students, closing finally on April 5th.  If not, the event may be cancelled at that time.